Community volunteers help fight Phragmites
Posted: Friday, May 11, 2018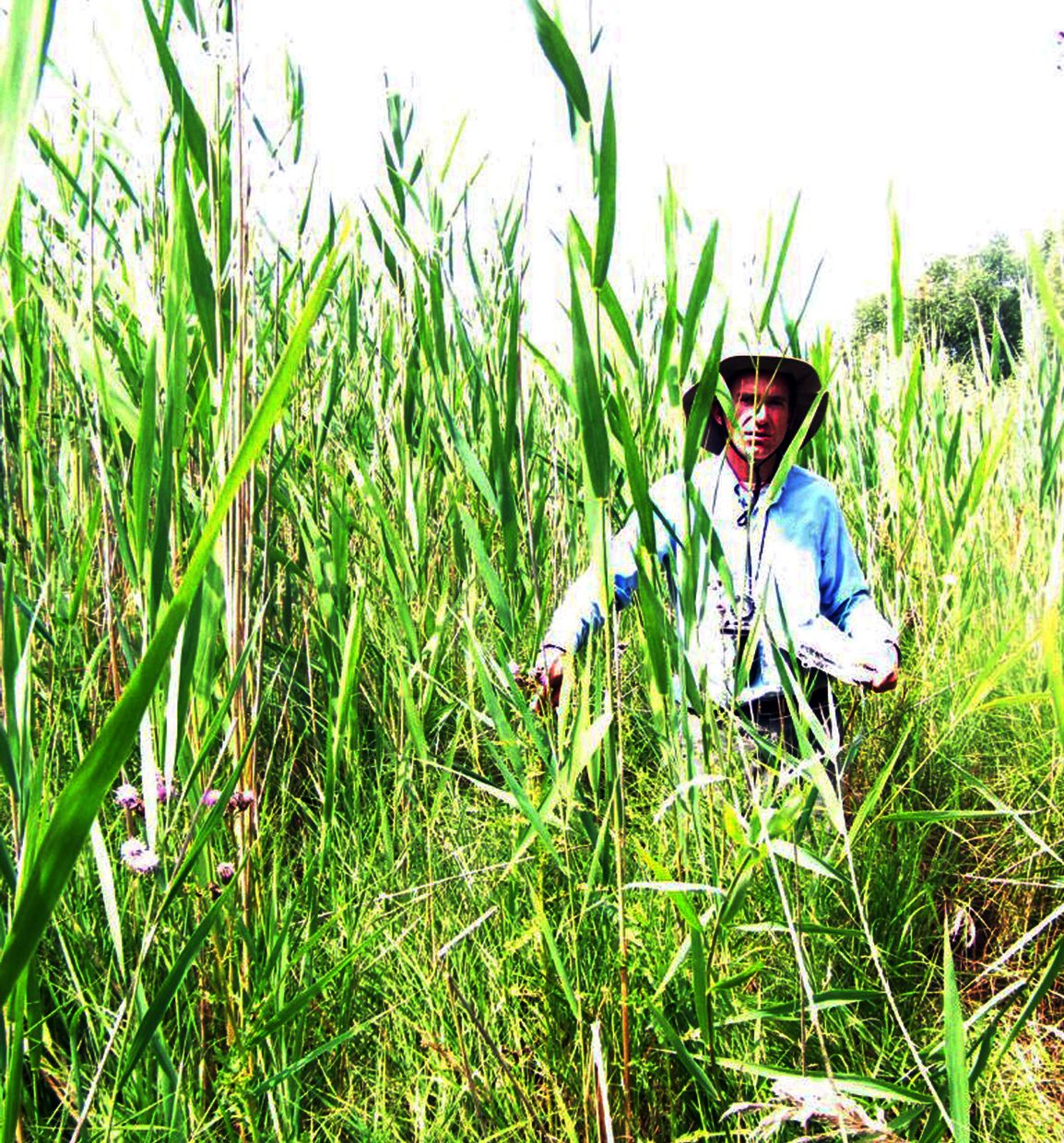 The Bruce Peninsula Biosphere Association (BPBA) continues to work with community volunteers and other partners to fight Phragmites australis .
Phragmites has been called "the worst invasive plant species in Canada." Phragmites australis is a tall perennial grass that rapidly forms dense stands, outcompetes all native vegetation, and quickly destroys wetlands and ecoystems. Phragmites is commonly found in wetlands, roadside ditches, and along both Georgian Bay and Lake Huron shorelines.
The Biosphere Association is hosting educational Phragmites workshops for the community. Everyone is welcome. Learn about the invasive species Phragmites australis and how to properly manage the plant on your property or shoreline. The workshops take place on:
Saturday, June 9, 2018 from 10 a.m. to 12 noon
Saturday, July 14, 2018 from 10 a.m. to 12 noon
The workshops take place at: Oliphant Campers Church, 2-18 Church Street South, Bruce Peninsula, Ontario, N0H 2T0.
The BPBA works closely with Parks Canada, Nature Conservancy of Canada, and volunteers to control the invasive reed Phragmites on the Peninsula.
The Biosphere Association invites you help fight this invasive plant at Phragmites Community Cut events this summer. In most cases, these events start at 8:30 a.m. and finish by 3 p.m. The Phragmites Community Cut events take place on:
Friday, June 22, 2018 – Stokes Bay
Friday, June 29, 2018 – Greenough/Gauley's Bay
Friday, July 6, 2018 – Myles Bay/Old Women's River
Monday, July 9, 2018 – Rush Cove
Thursday, July 12, 2018 – Hope Bay
Friday, July 13, 2018 – Wiarton
Friday, July 20, 2018 – Oliphant
Friday, July 27, 2018 – Howdenvale
Friday, August 3, 2018 – Red Bay
Friday, August 10, 2018 – Saugeen – 9 a.m. to 3 p .m.
Friday, August 17, 2018 – Little Red Bay
Friday, August 24, 2018 – Cape Croker – 9 a.m. to 3 p.m.
Check out the events calendar at bpba.ca for maps of locations and more information.
The Bruce Peninsula Biosphere Association is a partner of the Healthy Lake Huron: Clean Water, Clean Beaches Partnership.
The Bruce Peninsula Biosphere Association was the first community association to promote the Biosphere concept along the Niagara Escarpment, which is part of Ontario's Greenbelt. The Niagara Escarpment is designated by the UNESCO as one of eighteen World Biospheres Reserves in Canada among 669 World Biosphere Reserves in 120 countries across the globe.
A Biosphere Reserve is a designation awarded by the United Nations. This recognizes globally significant terrestrial or marine ecosystems where permanent residents; agricultural producers; cottagers and seasonal residents; businesses; and government departments and ministries have made a commitment to living and working in harmony with nature.
The three principles that are the foundation of biosphere reserves are conservation; sustainable economic development; and capacity building.
To find out more about the Biosphere Association, including upcoming events, visit this link:
Upcoming events include the BPBA Annual General Meeting (AGM) on Thursday, May 17, 2018 at 7:30 p.m. at Lions Head Rotary Hall.
The Plunge into Spring! three-day eco-adventure on the Bruce Peninsula takes place May 24-27, 2018 at Miller Lake. This event provides you with an opportunity to migrate to the Bruce Peninsula Bird Observatory this May.
Those taking part in this eco-adventure will hike the escarpment edge, through lush landscapes to an inland flowerpot, waterfalls and ancient sea caves. They are invited to witness "life pushed to the limits in alvar habitats." They can learn about forest and inland lake ecology and try bush-craft survival skills and "gaze upon the star-studded heavens with local astronomers in our Dark Sky Preserve."
The cost for the Eco-Adventure is $349. This includes six excursions with local guides, three breakfasts, three lunches and all entrance fees. All proceeds go to the charitable conservation and stewardship work of the Bruce Peninsula Biosphere Association. (Accommodation is not included.)
To find out more visit this link: