Brandon Lemieux Memorial Beach Cleanup
Saturday, September 15, 2018
9 a.m.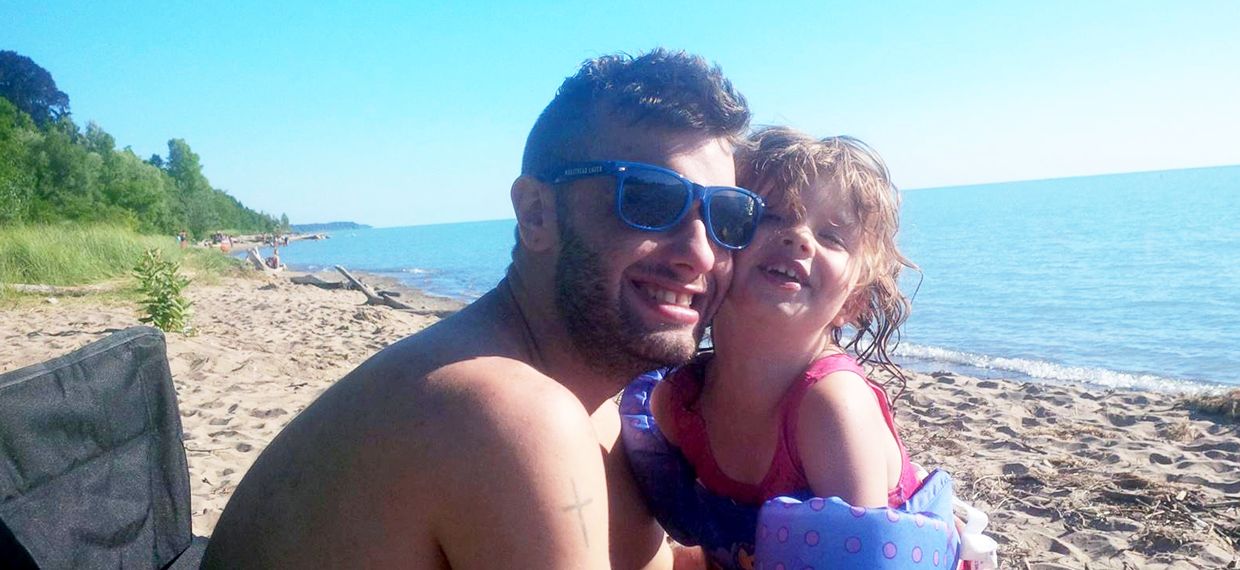 Beach cleanup in memorial tribute to Brandon Lemieux to take place this Saturday morning on Saturday, September 15, 2018
Brandon Lemieux's favourite place was the beach at Bayfield. He died on September 16, 2016. Two years later a beach cleanup is being organized in tribute to his memory.
During his life, Brandon ensured his daughter also knew of this special place as a visit to the Bayfield Beach was a must each and every summer.
Bayfield's annual beach cleanup in September honours the life of Brandon Lemieux. Brandon spent much of his young life roaming the many Bayfield beaches, never returning without a pail of litter.
The September 15 beach cleanup starts at 9 a.m. Participants are asked to meet near the pier, to bring gloves and to wear good footwear. Shop Bike Coffee Roasters will serve up some hot brew starting at 8:30 a.m. to properly fuel the volunteers.
While locals commonly call the beach adjacent to the pier Bayfield Main much of it is in fact owned by the Pioneer Park Association and properly named the Pier Beach.
"If numbers permit, it is the intention of the organizers to clean as many beach sections as possible," said Ray Letheren, a member of Blue Bayfield and an event organizer. Access and safety may limit the intended tasks, however, as there are high lake levels this year. "Should conditions permit, we will clean beaches at Paul Bunyan, Cameron Street, Tuyll Street South, Howard Street, Pioneer Park, Pier to Marina, plus the Highway 21 ditches on the west side from the top of hill to the bridge and the ditches on the north side of the bridge on both sides," he said.
What is permitted in a cleanup? The Great Lakes shoreline is a complex ecosystem that is constantly undergoing change. Beach cleaning involves preserving the natural beach environment while keeping it free of waste from many sources.
The following are the ground rules for the beach cleanup that have the support of the following participating groups: Blue Bayfield, The Bayfield River Valley Trail Association, Pioneer Park Association, Love Your Greats, Bluewater Beach Management Committee, Municipality of Bluewater, and the Lake Huron Centre for Coastal Conservation.
Mechanical cleaning is not permitted. An exception to this practice is if equipment is needed to remove large masses of algae that has washed up on the beach or for other potential human health hazards such as dead birds, fish kills, and driftwood trees.
The following definitions of waste apply to the beach cleaning policy: human waste includes all litter and domestic and commercial waste. For example, plastic, cans, cigarette butts, bottles, glass, food, domestic animal waste, including feces, etc.
The following are not considered waste: Stones or rocks, dune grass, driftwood (unless there are whole driftwood trees located at the beach edge and/or clusters of branches that may pose a swim hazard). Please note that during this cleanup, driftwood will be left in place and will be cleared by municipal staff with equipment at an appropriate time.