Is the Coast Clear? conference
Thursday, May 10, 2018 to
Friday, May 11, 2018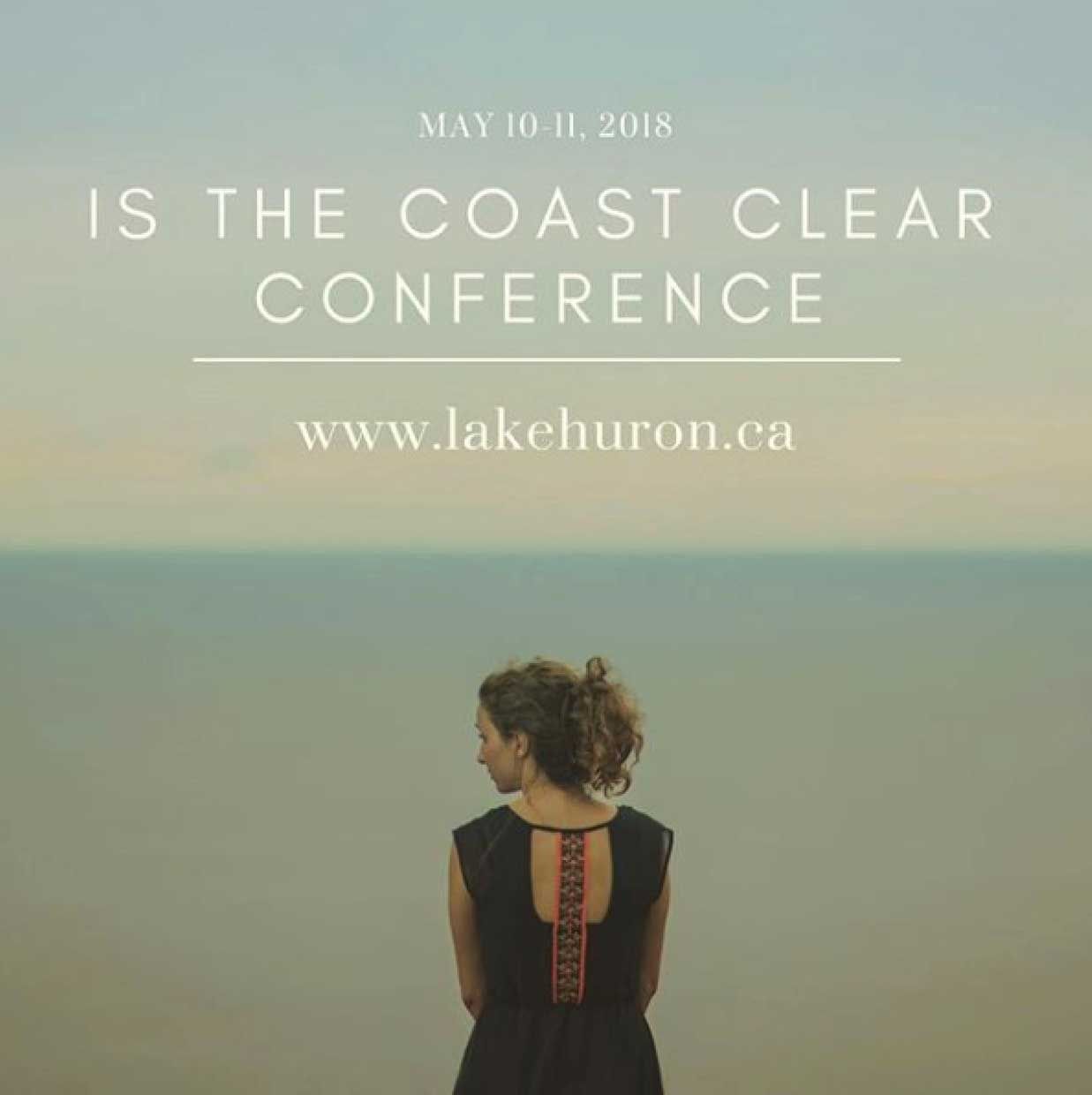 The Lake Huron Centre for Coastal Conservation (LHCCC), located in Goderich, is a charitable organization with the goals of protecting and restoring Lake Huron's coastal environment, and supporting a healthy coastal ecosystem through education, restoration, and research projects.
Is the Coast Clear? is the LHCCC's tenth biennial conference that provides a forum for the general public and environmental professionals to become better informed about issues affecting Lake Huron's coastal environment. Experts from the Great Lakes region are to speak about coastal research, along with local actions and solutions to environmental challenges. A diverse audience, including cottagers, agricultural producers, municipal staff, elected officials, public agencies, industry, and non-government organizations (NGOs) have the opportunity to network and broaden their awareness of water quality issues, promoting greater community engagement. Everyone is welcome, according to the Coastal Centre.
Is the Coast Clear? is to be held in Grand Bend from Thursday, May 10 to Friday, May 11, 2018 at the Oakwood Resort. "Plan to experience Lake Huron this spring at this two-day conference, and to help celebrate the LHCCC's 20th anniversary," the Coastal Centre says.
Each day will begin with a keynote speaker followed by three concurrent sessions. Some of the topics discussed will include Great Lakes water levels, microplastics, turtle species at risk, environmental concerns and solutions, and the changing fish communities of Lake Huron.
Erinn Lawrie, the Executive Director of the LHCCC, says "this two-day conference provides an excellent opportunity for those who love and enjoy Lake Huron to learn from environmental specialists from across the Province presenting their latest work that will benefit the lake."
On the Thursday evening of the conference, May 10, the LHCCC will celebrate its 20th anniversary with a fundraising banquet held at the conference venue. Tickets are $75 and include an "amazing meal" with live musical entertainment, cash bar, raffle prizes, and a silent auction.
This conference would not be possible without the generous support of sponsors, according to organizers. "Thank you especially to Bruce Power for making this unique event possible," said the Coastal Centre.
For more information about the conference and to register please visit the LHCCC website at www.lakehuron.ca/conference or call 226-421-3029.