This Earth Day, reduce plastic pollution
Posted: Thursday, April 19, 2018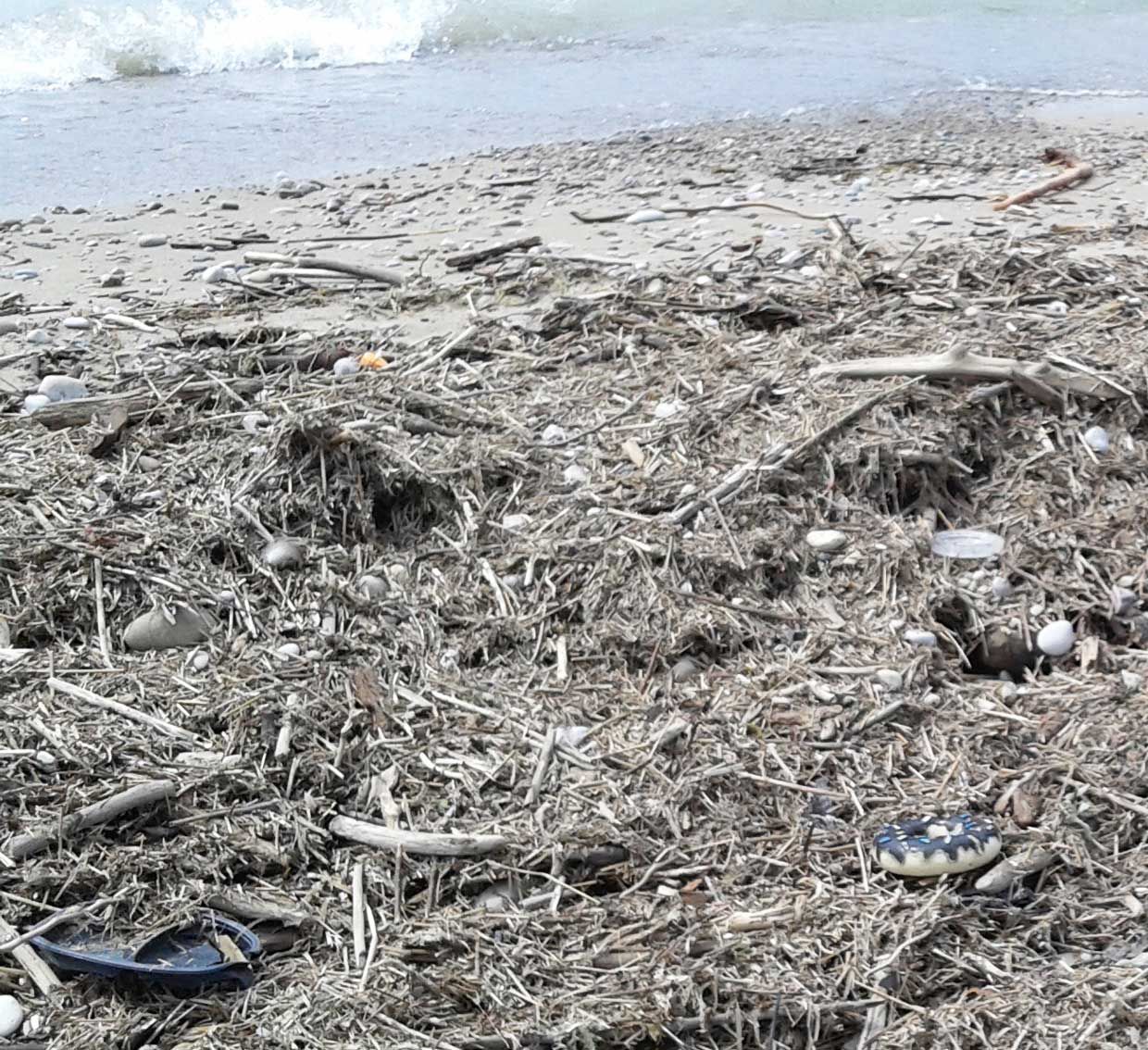 Help to reduce plastic pollution this Earth Day
Earth Day is Sunday, April 22, 2018.
Supporters call this day "the largest environmental movement in the world."
This year's Earth Day campaign (2018) is to End Plastic Pollution,.
To find out more visit this link:
The Lake Huron Centre for Coastal Conservation calls the work to end plastic pollution "an important subject that we address in our programs at the LHCCC."
The Great Lakes retain 21 per cent of the world's surface fresh water and 1.5 million homes are provided with drinking water from Lake Huron and Georgian Bay, according to the Coastal Centre.
Lake Huron receives about 600 metric tons of plastic pollution annually. This can pose a significant threat to water quality and wildlife. When present in aquatic environments, plastic attracts toxic persistent organic pollutants (POPs), like dioxins and DDT. Many species of waterfowl and fish mistake plastic for food. This allows toxins to enter the food chain. This affects the survivial of these aquatic animals and creates hazards for humans.
One of the ways the Coastal Centre, and its partners, work to address plastic pollution on Lake Huron is by holding beach cleanups along the shoreline.
"Beach cleanups are a great way to raise awareness about plastic pollution and encourage people to become involved in coastal stewardship," according to a Coastal Centre newsletter. "This year we are holding the Great Goderich Cleanup on Earth Day weekend."
Last year, at the 2017 Goderich cleanup, there were more than 100 volunteers who cleaned up more than 700 pounds of garbage!
"Earth Day is an opportunity for people to take part in activities that improve their local environment, and is an excellent reminder that we can all make small changes every day that have a big impact," according to the Coastal Centre. "Come out and show your support to Mother Earth by getting involved with the annual Great Goderich Shoreline Cleanup to help remove shoreline trash from our Great Lake!"
Your contribution doesn't have to stop there. There are many ways you can help reduce the amount of plastic entering this incredible resource.
You can make responsible eco-friendly choices such as:
Packing litterless lunches
Using reusable shopping bags instead of plastic grocery bags
Saying 'No' to one-time-use plastic straws and cutlery at bars and restaurants
Using reusable water bottles and coffee mugs
Reusing (or substituting!) plastic sandwich/snack bags
"These steps may seems small, but they are great ways to help reduce our impact on our Great Lake and protect the wildlife who call the waters of Lake Huron home."