Coastal Corks and Pints
Posted: Thursday, June 18, 2020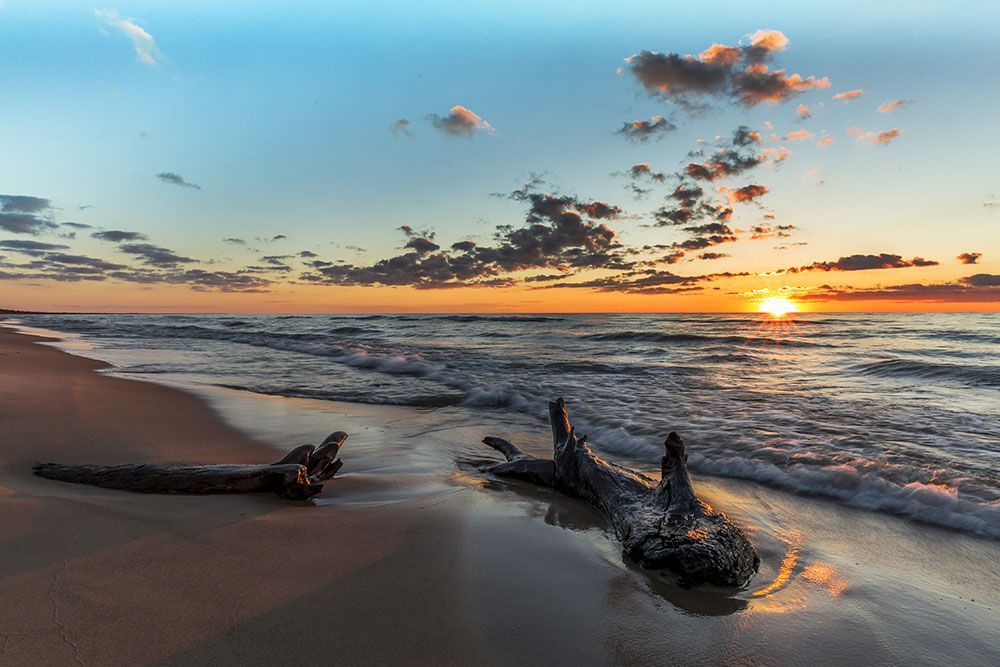 From reducing cardboard and plastic packaging to reusing wastewater, to planting trees for every shipped order, to providing spent grains to local farmers for livestock feed, many of these breweries, wineries and cideries are working hard to reduce their footprint.
Each of them is just one #pieceofthepuzzle in maintaining water quality from #LandtoLake on the Lake Huron coast. #healthylakehuron
As you plan your trips to the coast this summer maybe include a stop at one of these locations. It is a great time to #supportlocal but, as always, please enjoy responsibly.
Check out these coastal cork and pint enterprises on map below:
Find the addresses or find out more in table below:
Business name

Industry

Location

Website

2nd Streetlight Estate Winery

Winery

36594 Huron Road Clinton, Ontario N0M 1L0

Alton Winery

Winery

5547 Aberarder Line, Plympton-Wyoming, ON N0N 1J5

Bad Apple Brewing Company Ltd.

Brewery & Cidery

73463 Bluewater Hwy. Zurich, On

Bayfield Brewing Company

Brewery

14 Bayfield Main St. N Bayfield, ON

Black Donelly's Brewing Co.

Brewery

2740 Rd 164, Mitchell, ON

Cornerfield Wine Co.

Winery

74444 Bluewater Highway Bayfield, ON

Cowbell Brewing Co.

Brewery

40035 Blyth Rd, Blyth, ON

Culture Shock Kombucha



Brewery

23 Main Street, Grand Bend, Ontario N0M 1N0

Dark Horse Estate Winery

Winery

70665 B Line, Grand Bend, ON

East Street Cider Co.

Cidery

130 East St, Goderich, ON

Formosa Springs Brewery Inc.

Brewery

1120 Bruce Rd 12, Formosa, ON

Grey Matter

Brewery

726 Queen St, Kincardine, ON

Half Hours on Earth Brewery

Brewery

151 Main St S, Seaforth, ON

Hessenland Inn and Schatz Winery

Winery

Near St. Joseph, between Grand Bend and Bayfield.
72981 Bluewater Highway, Zurich ON N0M 2T0

Hoity Toity Cellars

Winery

1723 ON-9, Mildmay, ON

Imperial City Brew House

Brewery

1330 Exmouth St, Sarnia, ON

Maclean's Ales

Brewery

52 14th Ave, Hanover, ON N4N 3V9

Maelstrom Winery

Winery

78925 Sanctuary Line, Seaforth, ON

Neustadt Springs Brewery

Brewery

456 Jacob St, Neustadt, ON

Outlaw Brew Co.

Brewery

196 High St, Southampton, ON

Refined Fool Brewing Company

Brewery

1326 London Rd, Sarnia, ON

River Road Brewing and Hops

Brewery

35449 Bayfield River Road
Bayfield, ON

River Run Brew Co.

Brewery

146 Christina Street N Sarnia ON

Shale Ridge Estate Winery

Winery

9090 Widder Road, Thedford, Ontario N0M 2N0

Square Brew

Brewery

430 Parsons Court, Goderich, ON

Stone House Brewing Company

Brewery

76050 Parr Line, Varna, ON

Stone Picker Brewery

Brewery

7143 Forest Rd, Plympton-Wyoming, ON

Twin Pines Orchard and Cider House

Cidery

8169 Kennedy Line, Thedford, ON