Help fight Canada's worst invasive plant
Posted: Tuesday, June 30, 2020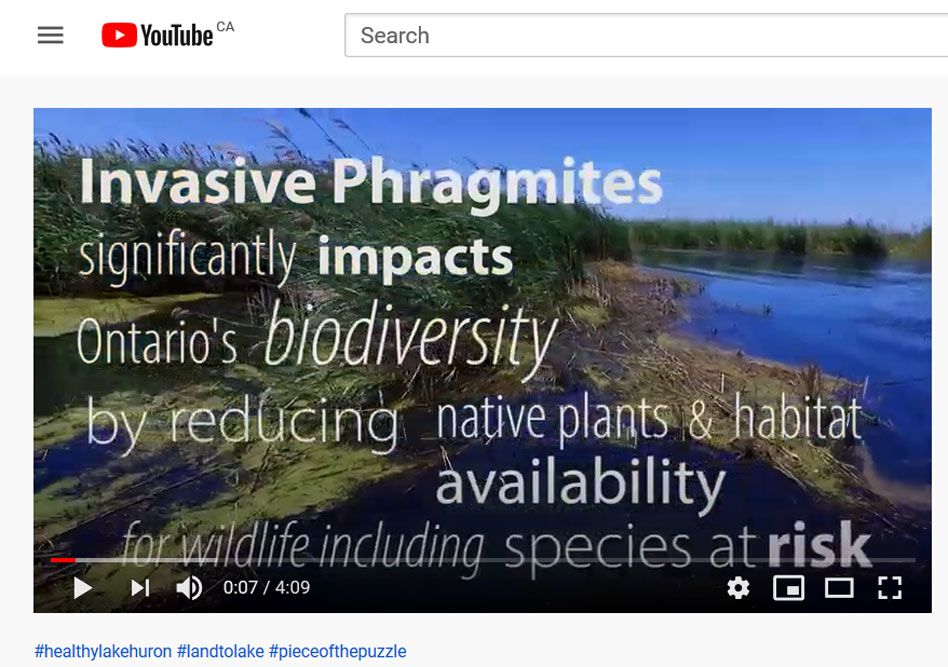 Help stop Phragmites
Phragmites – Canada's Worst Invasive Plant – and how communities are fighting back
The Lambton Shores Phragmites Community Group (LSPCG) is one of the community groups, along Lake Huron's southeast shore, fighting Canada's "worst invasive plant," European Common Reed (Phragmites australis subsp. australis).
This group of dedicated volunteers is committed to working together with other organizations and private landowners to restore wetland habitat and beaches and control invasive Phragmites.
Currently, control efforts have been initiated on more than 120 hectares (ha), or 300 acres, in Lambton Shores.
Find out about this invasive plant, how it chokes out wetland habitat and threatens our coastlines … and how you can be part of the work to fight back.
Watch the video now at this link:
To find out more visit this link:
Healthy Lake Huron – Clean Water, Clean Beaches #healthylakehuron #landtolake #pieceofthepuzzle