Great Lakes topic in summer speaker series
Posted: Thursday, May 23, 2019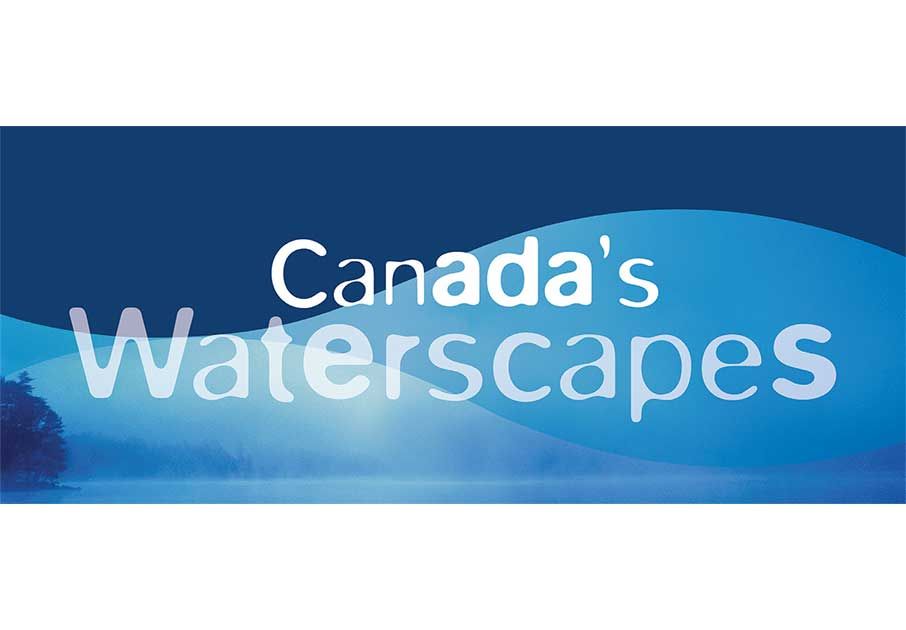 Learn about Great Lakes, fish, turtles, mussels and more at speaker series hosted by Lambton Heritage Museum during visit of interactive Canada's Waterscapes travelling exhibit
Healthy Lake Huron partners included among speakers at Lambton Heritage Museum's speaker series for visit of Canada's Waterscapes travelling exhibition
Partners in the Healthy Lake Huron - Clean Water, Clean Beaches initiative are among the fascinating list of presenters in a summer speaker series hosted by Lambton Heritage Museum as part of the visit of Canada's Waterscapes travelling exhibition.
Lambton Heritage Museum is located at 10035 Museum Road, south of Grand Bend (across from Pinery Provincial Park). To find out about the upcoming speaker events visit the Lambton County Museums' website:
Canada's Waterscapes is produced by the Canadian Museum of Nature in collaboration with the National Sciences and Engineering Research Council. This "engaging, family-friendly, interactive" travelling exhibit is at the Lambton Heritage Museum for five months only and it is being called "... a rare opportunity to see this interactive exhibition here ..." in the local area.
The Canada's Waterscapes exhibit opened at Lambton Heritage Museum in May of 2019 and the travelling exhibit continues there until September 30, 2019. The Lambton Heritage Museum held an opening reception, for the travelling exhibition, on Saturday, May 4, 2019 during Museum Month. Museum hours are Monday to Friday from 10 a.m. to 5 p.m. and Saturday to Sunday from 11 a.m. to 5 p.m.
Admission prices are $5 for adults; $4 for students and seniors; and $3 for children ages 5-12. (A family admission is $15). The speaker series and PA Day events are special programs included as part of the regular museum admission price.
Here are just some of the speakers this summer as part of this interesting speaker series:
You can celebrate World Turtle Day as Hope Brock, Healthy Watersheds Technician with Ausable Bayfield Conservation, presents about turtles on Thursday, May 23, 2019, from 2 p.m. to 3 p.m. with Why Did the Turtle Cross the Road? An introduction to Ontario's turtles and what you can do to help them.
Mari Veliz, Healthy Watersheds Manager at Ausable Bayfield Conservation, presents about Great Lakes Need Great Watersheds on Wednesday, June 5, 2019 from 6 p.m. to 7 p.m.
You may celebrate Family Fishing Week with Kari Jean, Aquatic Biologist at Ausable Bayfield Conservation, as she introduces local animals, and discusses efforts to help protect their habitat, in her talk Feisty Fish and Mighty Mussels: An introduction to the globally rare, local aquatic species on Tuesday, July 9, 2019 from 2 p.m. to 3 p.m.
There are several other presenters of interest during the museum's speaker series.
Topics include The Old Ausable Channel of Pinery Provincial Park: An ecological time capsule, presented by Alistair MacKenzie, the Supervisor of Natural Heritage Education and Resource Management at Pinery Provincial Park, on Tuesday, June 18, 2019 from 6 p.m. to 7 p.m.
Max Morden, of Lakeshore Eco-Network, will talk about the network's work planting native trees and raising awareness of issues of biodiversity and climate change. His talk, Tree-mendously Important: The 5000 Trees Project, is Tuesday, July 30, 2019 at 6 p.m.
You can learn about "Canada's worst invasive plant" from Nancy Vidler on Saturday, September 7, 2019 from 2 p.m. to 3 p.m. with her talk on Invasive Phragmites Australis: Why do we need to be concerned? She will talk about how a volunteer community group came together to restore and protect the natural habitats in Lambton Shores.
During the first Professional Activity (PA) Day in June, on Friday, June 7, 2019 from 10 a.m. to 2 p.m., conservation educators, from St. Clair Region Conservation and Ausable Bayfield Conservation, are at Lambton Heritage Museum to teach on special ways water has shaped our local area. Activities include touchable tables (with items like turtle shells and mussels); raccooning for mussels (digging through muddy water for mussel shells); a scavenger hunt; and a chance to use sieves and magnifiers to investigate sand. Attendees are welcome to tour Lambton Heritage Museum's Canada's Waterscapes exhibition during their visit.
These are just some of the rare and engaging events taking place at Lambton Heritage Museum. Visit their website at www.heritagemuseum.ca to find out more.