Trees, wetlands, education at study area
Posted: Tuesday, September 20, 2022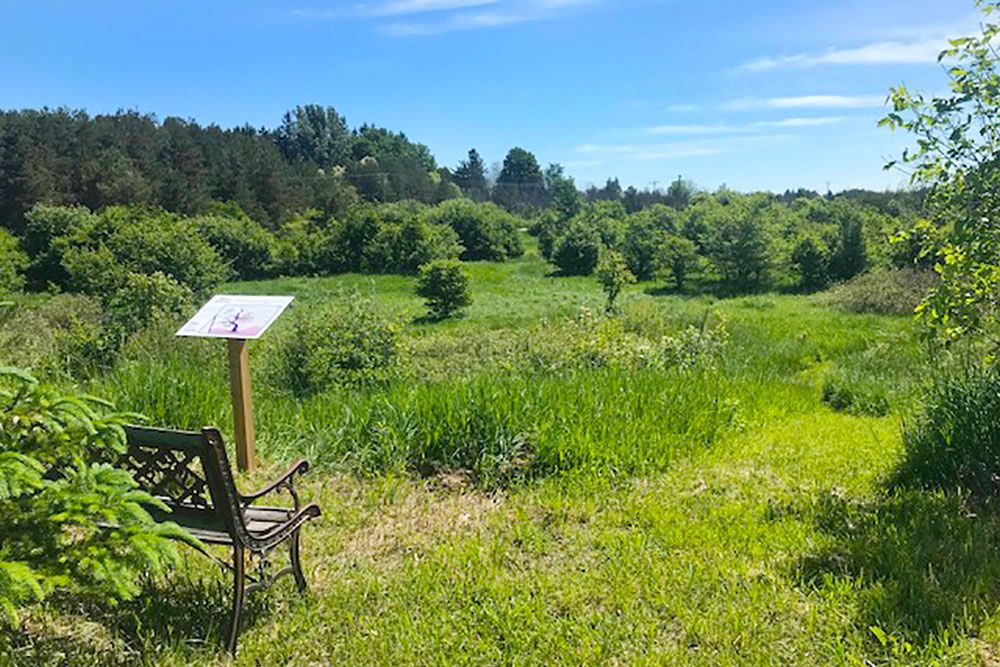 Pine River Watershed Initiative Network creates wetlands, plants trees, educates at Environmental Study Area
The McLarty Environmental Study Area is located on Bruce Road 6/Side Road 20 in the Township of Township of Huron-Kinloss. It is open to the public to enjoy the great outdoors.
This area is designed for people in the community to learn about the Pine River; wetland creation; and education about the local wildlife and plants that this area supports.
The Pine River Watershed Initiative Network (PRWIN) has installed a trail system throughout the area, created two wetland ponds, planted memorial trees, an Osprey nest and planted more than a thousand tree seedlings.
Community groups have enjoyed outdoor classroom experiences at the McLarty location. The 4-H Conservation Club and the Ripley Horticultural Society – For Our Youth have stopped by to enjoy nature along the river flats.
Local youth groups, clubs and day camps are welcome to experience this opportunity.
Projects in the Pine River Watershed benefit the southeast shore of Lake Huron as well as local creeks and the Pine River.
To learn more about the McLarty Centre, and the late Dr. Tom McLarty, farmer and laparoscopic surgery pioneer, visit this web page:
To find out more, please email pineriverwin@yahoo.ca
#HealthyLakeHuron #LandtoLake You are a #PieceofthePuzzle