What's on your beach?
Posted: Tuesday, September 20, 2022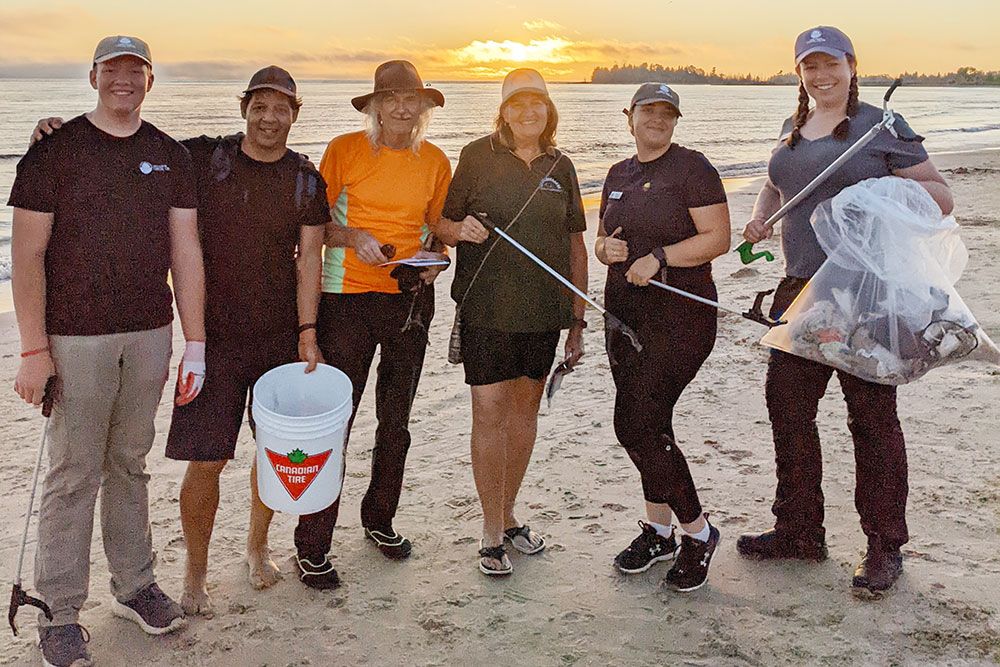 Sunset Beach Cleanup Summary: What's on Your Beach?
By Alyssa Bourassa, Coastal Stewardship Technician, Lake Huron Coastal Centre
Everyone loves Lake Huron sunsets. That's one of the reasons we decided to enjoy the beautiful sunset glow while making our beaches cleaner at the same time.
Litter collected during our Beach Cleanup events is logged into the Ocean Wise database that collects information, on shoreline litter, nationally, to help decision-making and policy creation.
Ocean Wise Shoreline Cleanup is a conservation program that provides Canadians across the country the opportunity to take environmental action in their communities.
The Top Three litter types found at the Sunset Beach Cleanup events were:

Sauble Beach
#1 Cigarette butts – 1,319
#2 Plastic pieces – 86
#3 Food wrappers – 46

Port Elgin
#1 Cigarette butts – 957
#2 Plastic pieces – 242
#3 Food wrappers – 187
These events were made possible by Community Foundation Grey Bruce.
If you would like to volunteer for a Beach Cleanup, please visit this link:
You might also lead your own cleanup:
#HealthyLakeHuron #LandtoLake You are a #PieceofthePuzzle