Thirty youths in Coastal Corps
Posted: Tuesday, September 20, 2022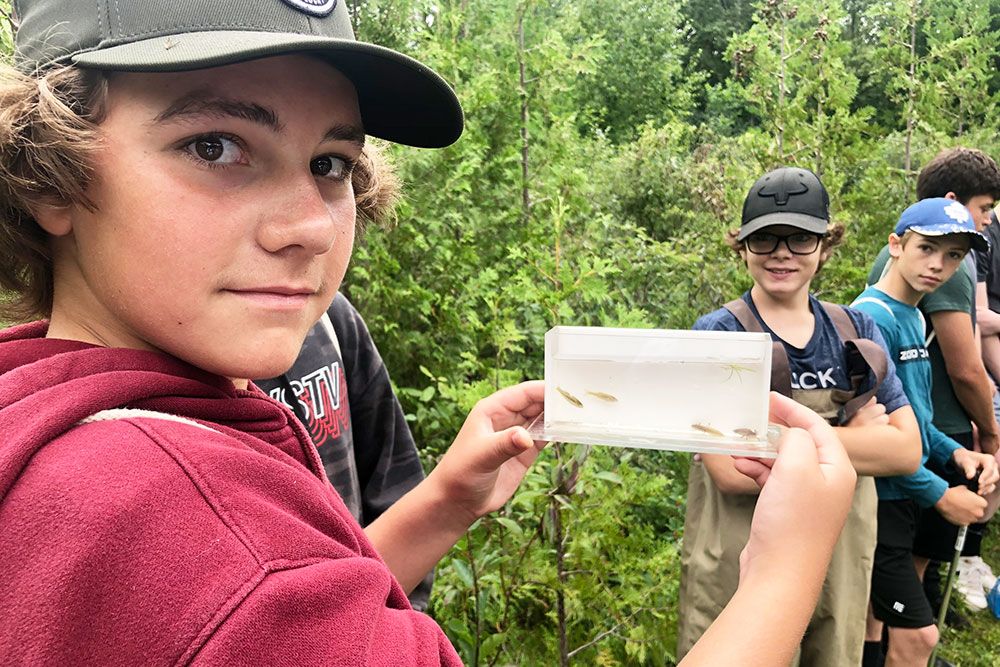 More than 30 youths take part in Coastal Conservation Youth Corps
By Alyssa Bourassa, Coastal Stewardship Technician, Lake Huron Coastal Centre
We are excited to announce that the Coastal Conservation Youth Corps (CCYC) program was a huge success this summer.
The Coastal Conservation Youth Corps hosted more than 30 youths.
The Lake Huron shoreline became an outdoor classroom where they learned about beach restoration, biodiversity, invasive species, species at risk, plastic pollution, and much more.
This year (2022), the CCYC participants worked together to accomplish four Beach Cleanups, removing 63 pounds of litter, removing 11 bags of invasive species, and planting six different types of native grasses.
Thanks go to all the incredible young people who participated this summer.
Here are participant testimonials:
"As a CCYC participant I enjoyed learning about Lake Huron's coastal environment while meeting other participants, curious people in the community, and the Lake Huron Coastal Centre staff. Naturally when I saw a job opening to become the Coastal Education Assistant I jumped at the opportunity. I have been at the Lake Huron Coastal Centre for two months and I have loved every minute of it. It has been just as exciting as when I was a participant in the program last year."
"CCYC helped me to make new friends with similar interests. It has inspired me to consider a career in conservation, and it was a fun and impactful way to earn volunteer hours for high school. It is also a great way to stay active during the summer months and to make a difference in the community."
Local youths will continue their positive impact during the final CCYC session this autumn in Goderich.
There are only a few more spots left for the fall group, which happens over two weekends (September 17-18 and October 1-2). Registration is still open but spots are filling up fast.
Learn more here: