Second decade for Healthy Lake Huron
Posted: Friday, May 19, 2023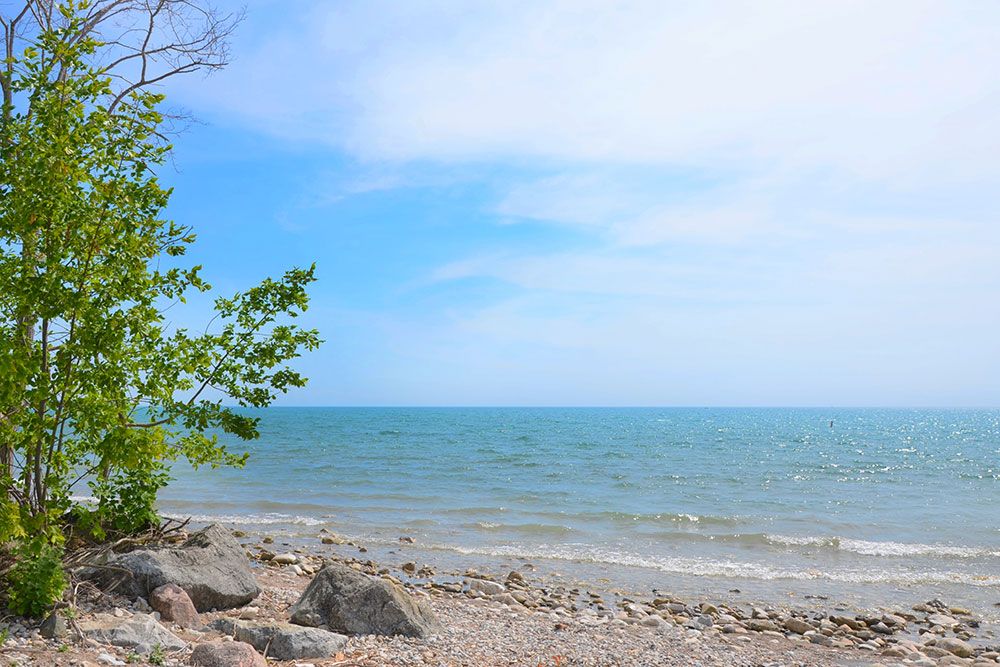 Healthy Lake Huron partnership is in second decade of cooperative work to protect, improve Lake Huron
Federal, provincial, county and agency partners work together to understand water quality issues, apply research findings and identify and enact strategies to enhance lake water quality
We all need to work together to protect and improve Lake Huron's water and beaches. That's the goal of Healthy Lake Huron (HLH) – Clean Water, Clean Beaches. The HLH partnership along Lake Huron's southeast shore completed its first decade of work (2011-2021), under the Healthy Lake Huron name, in 2021. Before that, partners coordinated Lake Huron work as the Lake Huron Southeast Shores Initiative.
Healthy Lake Huron entered its second decade of work, under the HLH umbrella, in 2022, and protecting Lake Huron is as important as ever, according to the partnership. Some other initiatives may come and go but Healthy Lake Huron partners continue to work together.
Different levels of government and local agencies share resources and information through Healthy Lake Huron and implement actions strategically as a team effort.
The partnership held meetings in October and December of 2022.
The December 7 meeting included a presentation on regional climate projections over Ontario and the Canadian Great Lakes Basin and supporting resiliency efforts for the Great Lakes Basin. This presentation was by Dr. John Liu, Senior Science Advisor on Climate Change and Pam Lamba, Senior Policy Advisor with the Ontario Ministry of the Environment, Conservation and Parks. There was also a presentation on climate change predictions for Lake Huron and surrounding area by Katherine Gaudreau, Regulatory Support, Environment Programs and Dr. Cherie-Lee Fietsch, Manager, Environment Programs, Bruce Power.
The group previously met on October 6, 2022. The meeting included a presentation by Don Scavia, Professor Emeritus of Environment and Sustainability, University of Michigan. He presented on Lake Huron nutrient load contributions to Lake Erie. The meeting also dealt with actions taken to address other lake issues including Phragmites. There were updates about water quality protection projects in priority watershed areas and the meeting also addressed five-year planning. Another presentation documented increases in social media engagement by the partnership. There was a provincial ministry update from Ontario Ministry of the Environment, Conservation and Parks staff and a federal department update from Environment and Climate Change Canada staff.
Over the past decade and longer, landowners, community groups, agencies, and ministries have worked together on projects designed to monitor water quality and to reduce phosphorus and nitrogen inputs into the nearshore of Lake Huron. Water quality and soil health projects include erosion control, stormwater management, cover crop initiatives and rural green infrastructure enhancements.
When federal, provincial, and local partners are sharing the most current information with each other and working as one to develop strategic action for Lake Huron, it demonstrates the same priority to protect and improve water quality in Lake Huron.
Thank you for all you do to keep your Great Lake great.